Saturday, 26 February 2022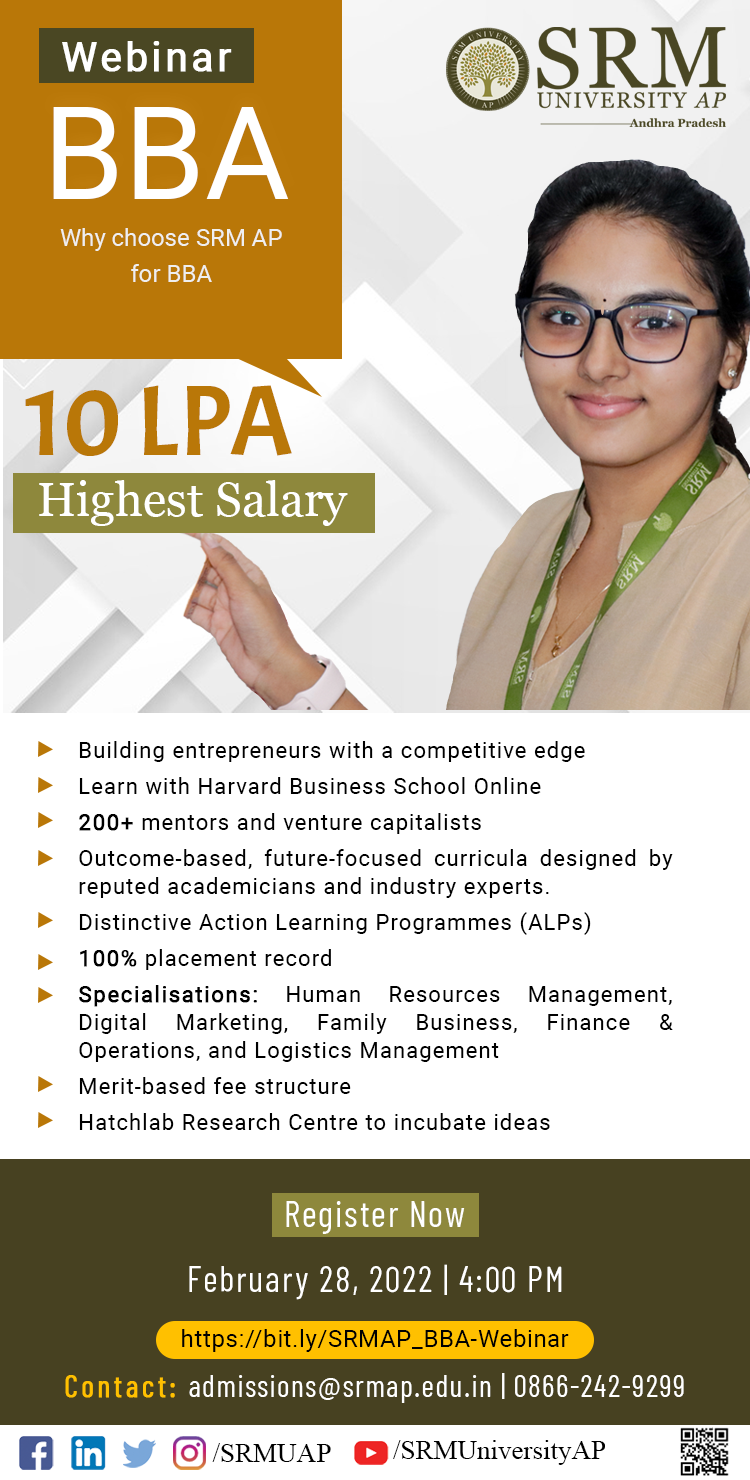 BBA is the right choice of programme for aspirants planning to build a career in business administration and management. It serves as a doorway to multiple sectors such as sales, finance, marketing, education and many more. The course is open to students of any discipline, making it a much sought-after programme among aspirants. Students are imparted with practical knowledge and exposure in management practices to acquaint them with different aspects of business administration. SRM University-AP is organising a webinar on Why Choose SRMAP for BBA? on February 28, 2022, at 4.00 PM.
At SRM University-AP, students are encouraged to receive training in complex and dynamic work environments through the distinctive approach of 'Action Learning Programmes (or ALPs)'. The curriculum is designed to equip them with critical thinking skills, analyse complex qualitative and quantitative problems and exhibit organisational leadership. Also, the continuous Industry-Connect programmes facilitate experiential learning and enable students to apply the practical wisdom they have gained. Moreover, students are provided with an opportunity to learn with Harvard Business School Online and get exposed to international business practices.
Join the webinar to know more about the specially curated BBA programmes at SRM University-AP and enlighten yourselves about contemporary management practices.