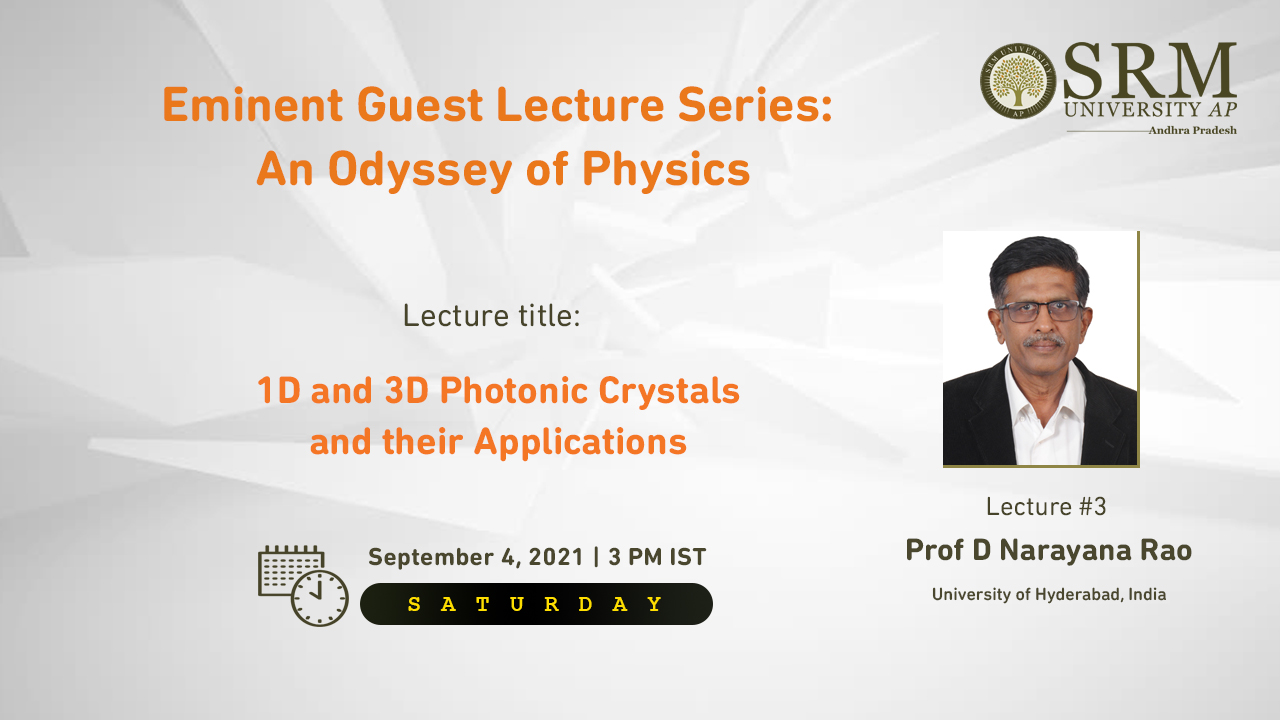 The third edition of the Eminent Guest Lecture Series: An Odyssey of Physics organised by the Department of Physics at SRM University-AP will be held on September 04, 2021, Saturday at 3.00 pm. The session will be engaged by Prof D Narayana Rao from the University of Hyderabad on the topic "1D and 3D Photonic Crystals and their Applications".
Abstract of the event:
There will be a brief introduction to the Photonic crystals, followed by our laboratory results. Our work mainly concentrated on optical field enhancement in both the 1D and 3D photonic crystals. Such strong local field enhancement is essential for reducing the high power laser requirements in nonlinear optics experiments. These photonic crystals have been prepared through various techniques like sol-gel, slow evaporation method and RF sputtering technique. Prof D Narayana Rao will show some results on surface-enhanced Raman studies and optical limiting and white light generation.
All are invited to join this lecture on September 04, 2021, at 3.00 pm to gain an insightful overview of 1D and 3D photonic crystals and their applications.
Register here:http://bit.ly/SRMAP_PhysicsSeries3